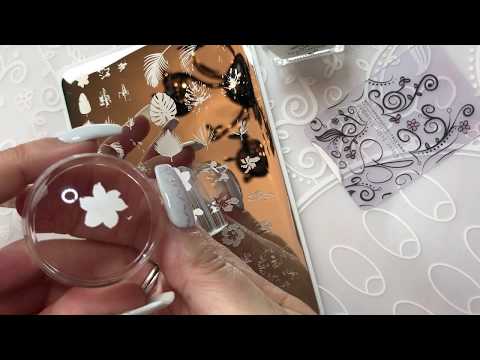 The Big Bling xl Stamper
6.64 €
9.49 €
SKU code: T-CJ-001
Big Bling XL Stamper is a see-through cylinder provided with a clear silicone base that delivers full visibility to where you're stamping your design onto the nail. Big Bling XL Stamper is provided with two transparent protective caps, a clear one and one filled with shimmering crystals! Diameter: H 4.12 cm. Do not clean your stamper with nail polish remover, use only adhesive tape (just in case, wash it with room temperature water and natural soap) to make it last. Please don't use your clear stampers with matte nail polish top coat: it will cloud your stamper. Never ever use anything abrasive on its clear jelly heads. Store your stamper out of direct sunlight.
4 items available
Add to wishlist
How to use
The Brand
What you need:
Nail Polish – we suggest you the use of an opaque nail polish with strong pigmentation / ClearJelly Stamper & Scraper / Stamping plate .

How to stamp:
1. Remove the blue protective film;
2. Apply the Nail Polish of your choice to the design you wish to stamp;
3. Remove the excess nail polish with a scraper using a 45° angle;
4. Roll the stamp over the selected design being careful not to use too much pressure;
5. Transfer the design by rolling the stamp over you nail;
6. Apply a top coat for a longer lasting result.
Clear Jelly Stamper was created by Northern American Debbie Duxbury, local entrepreneur and nail technician. Duxbury solved a time consuming problem for a nail technician by inventig the patent pending Clear Jelly Stamper and Layered Stamping Plates, offering it to to everyone in the industry worldwide at an affordable price.