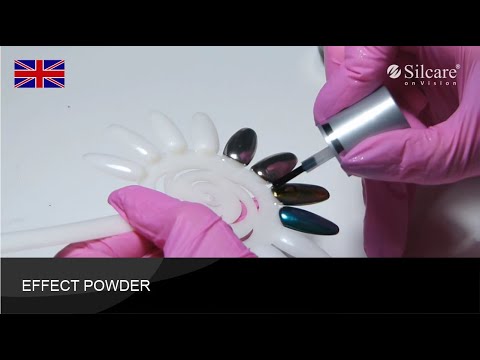 Chrome Effect Powder di Silcare
6.99 €
9.99 €
SKU code: T-SC-003
Chrome Effect Powder by Silcare will make your nails shine thanks to its metallic silver effect.
9 items available
Add to wishlist
How to use
The Brand
Apply your gel or hybrid gel and cure it under a Uv or Led Uv lamp for 2 minutes. Gently rub the powder into the nail polish by using a sponge-tip applicator (like those for eyeshadows) or finger in a glove. Apply a top coat and fix it with the lamp. For better effects apply the powder on a black nail polish.
Mirror powders are designed for gels and hybrid gels, so we do not recommend the usage on traditional nail varnishes. Anyway, sometimes mirror powders work well if applied onto classic nail polish and fixed by a top coat with a delicate formula.
Silcare is a Polish company that has been operating on the cosmetic market for several years offering high technical and quality standards, constantly upgrading the production processes. Their goal is to achieve high–quality products at attractive prices, meeting the expectations of both professional and non-experienced customers, so it is a brand to keep an eye on! The wide offer of always brand new items will sure make fall in love every nail art lover. All ingredients used in production meet any specific requirement, are safe for use in Europe, and are not tested on animals.