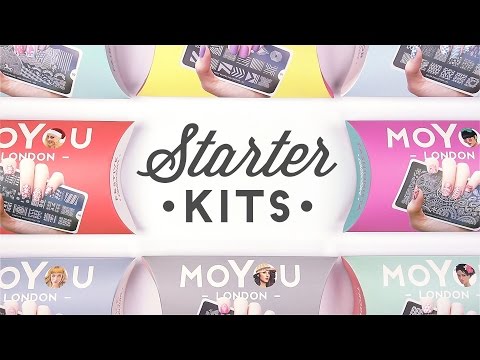 Starter Kit "Explorer"
5.67 €
18.90 €
SKU code: T-ML-021
Moyou London starter kit "Explorer" gets inspired by the typical patterns of African culture. It includes 1 plate "Explorer 03", nail stamping polish "Olive Tree", 1 rectangular stamp and scraper, 1 instruction manual. The 9 ml nail polish has a strong pigmentation and it stamps over black nail lacquer. It is 5-free and cruelty free. For the use of plate and stamp&scraper read the "How to use" section of this product.
1 items available
Add to wishlist
How to use
The Brand
How to stamp:
1. Remove the blue protective film from the stamping plate of the kit;
2. Apply the nail polish of the kit to the design of the plate you wish to stamp;
3. Remove the excess nail polish with the scraper of the kit using a 45° angle;
4. Roll the stamp of the kit over the selected design being careful not to use too much pressure;
5. Transfer the design by rolling the stamp over you nail;
6. Apply a top coat for a longer lasting result.
Moyou London is an English brand that became famous worldwide for its amazing thematic stamping plates. New designs, eye-catching layout of packaging and high productive standards make all the Moyou London products little gems that cannot miss in every nail art lover collection.